National Boss Day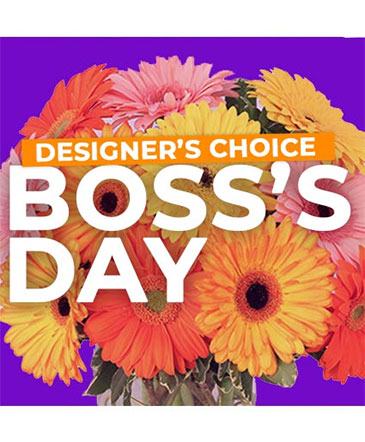 Boss's Day Design
Custom Flowers
Celebrate the best boss ever! Show your boss how amazing they are and how glad you are to have their mentorship, leadership, and support every day. The best perk of your job is having a terrific boss like them! We'll be sure to make them something as wonderful and amazing as your boss.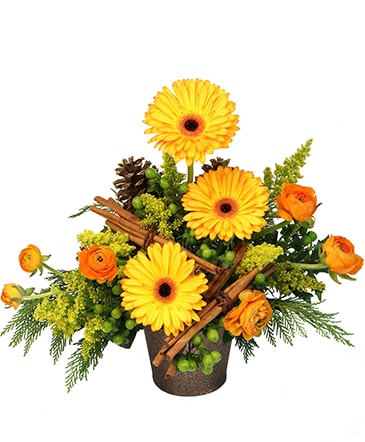 Hints of Cinnamon
Floral Arrangement
Bring on the happy with these beautiful and bright colors! Filled with cinnamon sticks, pine cones, evergreens, rananculus, gerberas, and more, this arrangement is the perfect way to add life to any space for the season. With the perfect Hints of Cinnamon, they're sure to smile! Surprise someone with a beautiful bouquet of flowers to spruce up their home.
Flowers never fail to bring a smile to someone's face. Who could use a smile more than your boss? A LASTING IMPRESSION can help you choose a fantastic floral arrangement that's sure to make your boss turn that frown upside down. Who knows, maybe you'll get out of work a few minutes early?